WHERE TO EAT AND WHAT TO SEE
You're going to have some free time in Budapest and Belgrade, so we thought we would try to help you figure out what you might like to do with it! We've included some links to useful websites and blogs to help make it easier to figure out where to eat and what to do in these cities.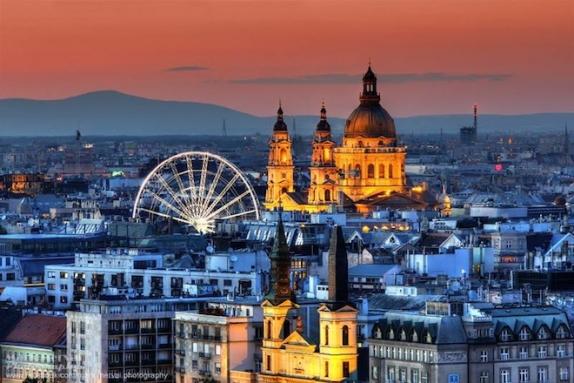 We Love Budapest – Don't look further if you would like to plan your stay in Budapest – this site offers you the coolest bars, restaurant and cafés, as well as shops, cultural institutions and events of Hungary's capital.
The Travel Blogger's Guide to Budapest - an up-to-date collection of travel blogs about Budapest. Here you'll find recommendations from fellow travelers for things to see, places to go, restaurants, and overall reasons on why to visit Budapest and keep coming back.
Dishes to Try in Budapest
According to the common belief, the Hungarian cuisine is based on the holy trinity of fat-onion-paprika. Well, this might be true to a some extent, but luckily, our dishes are much more than that. Enjoy exploring! Jó étvágyat!

1.) Goulash – everyone knows Hungary for its Goulash, so it is time to see how it is really made. In spite of what some of you might have expected, it is a soup, not a main course – a hearty meal with paprika, onion and beef cubes stewed with vegetables in a big cauldron.
2.) Somlói galuska – the queen of all Hungarian desserts – a heavenly mixture of plain, walnut and chocolate sponge cakes, raisins, rum and vanilla sauce – served with whipped cream a chocolate on top. Prepare to order double amount!
3.) Kürtőskalács (chimney cake) – a traditional Transylvanian sweet spiral pull-apart bread, covered with cinnamon, sugar, cocoa or nuts. You can bump into the rustic Kürtőskalács stands in several spots of the city.
Vegetarian Options in Budapest
Kosher Options in Budapest
Download a list of some of the most popular tourist activities and attractions in Budapest.

Activities_Budapest.pdf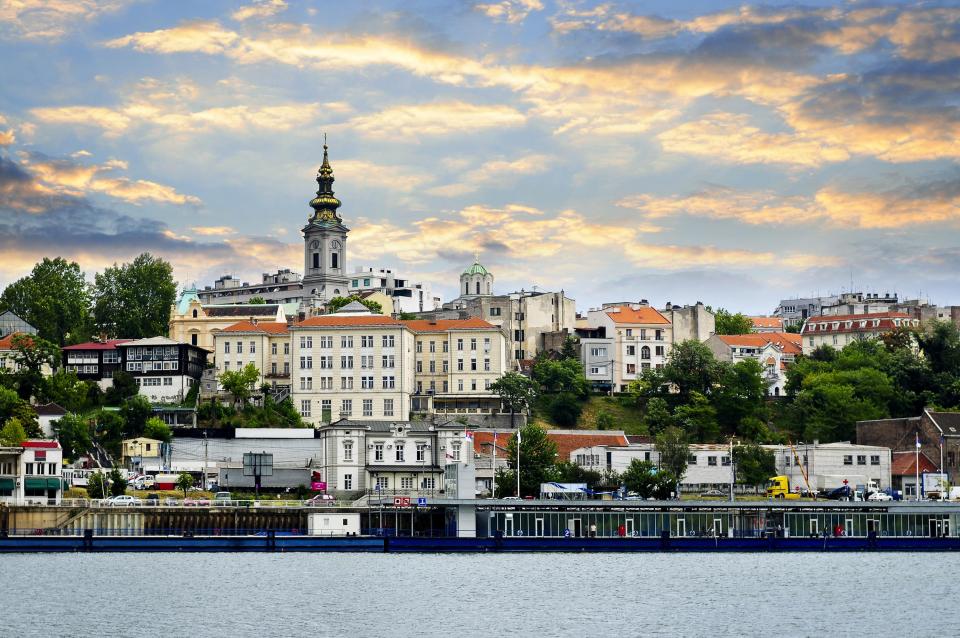 Belgrade my way - is a great and very useful independent travel guide and blog about Belgrade, telling you all about this thrilling city with way too many unknown treasures and a vibrant spirit earning it the nickname "The city of good vibrations". Great for planning your free evenings and spare time in Belgrade!
Belgrade - Visiting Serbia, the Bad Boy of the Balkans - on this travel blog, BBQboy describes in detail his visit to this city which is "a bit rough around the edges, but genuine", and recommends many restaurants, walks, places to see, and things to know.
Dishes to Try in Belgrade
The Serbian cuisine is a mixture of traditional Balkan, oriental and Central European cuisine. It is rich in taste with a lot of meat and local vegetables, usually with plenty of calories. 
1) Ćevapi (or ćevapčići) and pljeskavica: Very popular national dishes made of minced meat. Ćevapi are small skinless sausages and pljeskavica is a small burger. Ćevapi and pljeskavica are usually served with chopped onions, kajmak, ajvar and minced red (or chilly) pepper. They are made of beef, lamb, pork or mixed.
2) Karađorđeva šnicla (Karadjordje's steak): Sometimes called "maidens' dream" is a dish named after the Serbian prince Karadjordje. It is a rolled veal or pork steak, stuffed with kajmak, breaded and fried. It is served with tartar sauce and roasted potatoes.
 3) Sarma: You haven't eaten real Serbian food if you didn't try sarma. Sarma is a dish which consists of ground beef and rice rolled into cabbage (sauerkraut) and cooked together with smoked meat. Because it is hard to find it during the summer, you can try a similar dish, punjene paprike (stuffed peppers) – peppers stuffed with a mix of meat and rice in tomato sauce.
In addition, you'll often see and eat:
Ajvar

: A mixture of red paprika, eggplant, garlic and chilly peppers. Eaten as bread spread, a side dish or salad.  

Kajmak (kaymak)

: a creamy and tasty diary product with a high percentage of milk fat (around 60%). It is usually consumed for breakfast in lepinja s kajmakom (flatbread with kaymak), with ćevapi and pljeskavica, or as a side dish.

Fruits: Serbia is one of the biggest producers and exporters of raspberries and plums in the World. Don't forget to try Serbian national fruit!
Vegetarian Options in Belgrade
Serbs eat a lot of meat and you can't find a lot of vegetarian restaurants. The majority of restaurants serve vegetarian dishes but  are not purely vegetarian. Maybe the best vegetarian only restaurant is centrally located "Radost Fina Kuhinjica" in Pariska 3.
You can also try Gnezdo Organic Restaurant
Kosher Options in Belgrade
There are no kosher restaurants in Belgrade. However, the Belgrade Synagogue has a kosher kitchen and meals can be ordered by contacting: Meals can be prepared for visitors; contact Miroslav Rajevic from the Synagogue at + 381 11 262-4289. More information: http://www.belgradesynagogue.com/CONTACT.html
Download a list of some of the most popular tourist activities and attractions in Belgrade.

Activities - Belgrade.pdf